Year to Learn in hosting a Blog Mixer Party. Link to
1) a blogger who is a "New Kid on the Block" (like me!)...someone who has blogged 2 months or less and has less than 200 followers.
2) Post a blogger in your same grade level.
3) Post a blogger in a different grade level
4) It's all about the button. Find a cute button and post it.
Here are my finds:
1) My New Kid Blogger is
First Year in Third Grade
.
2) I teach 3rd grade and I found a great third grade site at
Miss Third Grade
.
3) I love
Teaching in High Heels
.
4) I chose the button from Runde's Room. I love her ideas.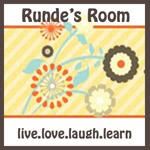 Now it's your turn! Go to
Year To Learn
and post!